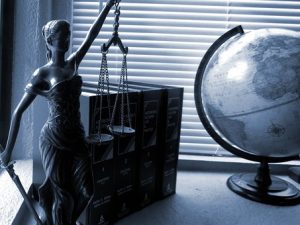 Many people in Michigan do not know that they already have an "estate plan" – one that they have never read, and that they did not have a hand in preparing.  It is what is called the "laws of intestacy" – a set of laws that dictate what will happen to your assets if you die without a valid will or trust, or without otherwise providing for the transfer of your assets.  Do you know what this "default" estate plan says?  Does it achieve what you want it to?  You have worked all your life to accumulate your property.  Does it make sense to just trust that it will end up where you want it to, with no planning from you?
Many people might have prepared for the disposition of their assets upon death, but fail to prepare for what would happen if they were to become incapacitated – for example, through an automobile accident, illness, or some other unfortunate situation.  A traditional will does not deal with circumstances in which you are still alive but unable to make decisions about important matters such as your own property and finances, your own medical care, and who will care for your children, among others.
Cevin Taylor has been helping individuals and families for over a decade to ensure that they understand and utilize the tools at their disposal to achieve their goals for after death and during incapacity – deciding who should receive property, and when, providing for charitable donations, deciding who should oversee carrying out medical and financial decisions and final wishes, deciding who will be responsible for caring for children, and many other important issues.  By taking some time to plan now, you can ease the burden on your loved ones in the future, limit court involvement in your affairs, and give yourself peace of mind in the present.
Cevin is a member of the Probate and Estate Planning Sections of the State Bar of Michigan and has earned a Certificate of Completion in probate and estate planning issued by the Institute of Continuing Legal Education and the Probate and Estate Planning Section of the State Bar of Michigan.